4 Tips for Protecting Your Transferees' Household Goods During a Move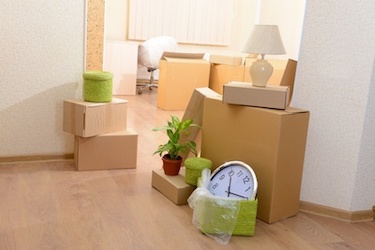 We recently wrote an article discussing the recent driver shortage and citing a five-year UNIRISC study which determined that the incidence of damage claims was more than 30% greater in the busy season of June, July and August, when drivers workloads are increased to meet peak season demand, than in the first  quarter of the year when volume is lower. This is obviously a major concern for relocation managers, as having your transferees' personal possessions damaged while in transit can cause significant headaches upon arrival to their new location, add anxiety to an already stressful time in their lives, and take their focus away from getting acclimated to their new role and new location.
However, just because household goods claims are happening more frequently doesn't mean that you can't protect your transferees from financial loss in the event of damage occurring to their belongings. You can take several steps to improve their peace of mind throughout the moving process.
Step 1: Finding a Reputable Insurance Provider
The first step in protecting your transferee in the event of a loss is finding a reputable insurance provider that specializes in Household Goods Moving Insurance. Some qualities to look for in an insurance broker would include:
How long the company has been in business
Long standing relationships with highly rated insurance carries or underwriters
Client retention and satisfaction (reviews and testimonials)
As you can imagine, finding an experienced insurance provider is extremely important, but equally as important is finding one that specializes in the household goods niche. This is true for a few reasons:
They will be able to properly educate your transferee on their policy and make sure they are prepared for their move
They have an established rapport with van lines which makes it easier to cut through organizational red tape in order to get information on a shipment
They have business relationships with repair and restoration providers that specifically handle household goods, which will help expedite the repair/replacement process in the event that goods are damaged
Their claims adjusters handle the same types of claims frequently, and will be able to better assist your transferee with the specific damage they have experienced
Step 2: Making Sure Your Policy Protects Your Transferee Properly
The second step ties directly into the first step, as a reputable insurance provider will be able to advise your transferee on how to estimate their household goods value, and make sure that your company's policy is broad and comprehensive enough to protect your employees adequately.
Some of the major factors to consider when choosing a household goods moving insurance policy are:
How much coverage do I need?
What happens if part of a pair or set is damaged?
Are "Acts of God" such as hurricane, earthquake, floods, and other natural disasters covered?
Is moth, vermin, bed bug and insect infestation covered?
Is mold & mildew covered?
How long are my goods covered in temporary storage?
Is Electrical and Mechanical covered?
Most moving companies will include a protection plan called valuation to help protect some of your goods during transit, but this plan values your transferees' goods based on per pound estimates that in many cases may not adequately cover replacement costs for most of their items. This method of protection also has certain exclusions that can limit the moving company's liability based on the cause of loss. An insurance broker specializing in household goods can counsel you on the different coverage options available and provide advice on the level of coverage recommended for your specific needs.
Step 3: Transferee Accountability
There are a few steps that your transferee can take throughout the moving process that will assist in ensuring a smooth settlement process should a claim need to be filed.
Make sure they are present at the time of packing and loading at origin
Take pictures of any high valued items and make sure they are specifically listed and declared on any special forms if required
Make sure all items intended for transit are removed from the house, listed on the inventory, and taken onto the truck
Be present at delivery and make sure all items have been delivered. Note any significant damage on the mover's paperwork.
Thoroughly check the inventory or bingo sheet to make sure everything was delivered
Step 4: Keeping Your Damaged Property for Inspection
After your transferee receives their goods and finds damage, they should safely retain the damaged property at their destination residence. It is crucial for an insurer to be able to send an inspection company to assess the damage they've incurred and estimate the cost to repair or replace these items. If they do not keep their damaged goods for inspection, not only will it be very difficult to estimate repair/replacement costs, but they will be discarding their proof that damage actually occurred and it will lead to most insurers denying their claim.
Unless keeping the damaged goods is dangerous to them or their family (broken glass in a house with children), discarding their damaged goods before inspection will most likely result in their claim being denied. If the damaged items do pose an immediate threat, your transferee should make sure that they take note of the specific items that were damaged and take pictures of them with the damage clearly visible before discarding them.
Moving is the third most stressful life event a person can experience behind death of a family member and divorce. Taking these steps to making sure your valued employees are protected throughout the moving process can help remove a lot of anxiety from an already stressful time in their lives.