Valuation Protection vs Moving Insurance for Household Goods Moves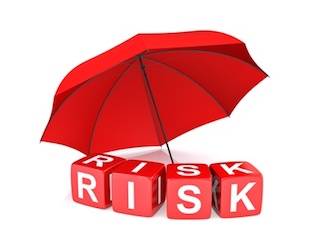 Today it would not be uncommon to find instances where transportation providers manage the physical shipment of a Transferee's household goods, as well as provide a form of limited insurance known as Valuation Protection and manage the entire claims adjudication process. Unfortunately, there are several notable shortcomings associated with this structure, and many companies are shifting away from this arrangement. They are moving from allowing the transportation provider to extend Valuation Protection and Claims Management services toward selecting an insurance company to provide an actual Insurance Plan and comprehensive Claims Management services. Underpinning this growth trend are the following realities:
That's none of their business!
Transportation companies are essentially in business to do one thing – move goods from point A to point B as smoothly as possible. Providing protection plans and claims services are clearly not their core competency. Because of that, it is quite simple to find better, more customer-focused and cost-effective insurance and claims service programs.
Are you covered?
Insurance providers such as UNIRISC, who specialize in providing products and services to the relocation industry, are often better equipped to extend a much more broad-based coverage program at extensively leveraged premiums. See the comparison below of UNIRISC Coverage vs. Carrier/Forwarder Valuation:
| | | |
| --- | --- | --- |
| | UNIRISC Platinum Plus Program | Van Line Valuation or RCP |
| Acts of God | YES | No |
| Terrorism | YES | No |
| Mechanical / Electrical | YES | Not automatic |
| Pairs and Sets | YES | Not automatic |
| Extreme Temperatures | YES (optional) | No |
| Changes in Atmospheric Conditions | YES | No |
| Mold & Mildew | YES | No |
| Storage in Transit | One Year | 180 days |
| Bedbug & Insect | YES | No |
| Door-to-Door Coverage | YES | No |
| Coverage Level | $12 per lb | $6 per lb |
Can you claim objectivity?
From a claims management perspective, it has long been recognized that an objective party managing the claims process will often produce a more desirable customer experience. Transferees and assignees often view the internal claims departments within transportation companies as biased and prejudiced as they are defending their own company. Companies like UNIRISC are able to insert a professional and objective element to what is commonly viewed as one of the most anxiety-filled components of the relocation process.
Can you measure performance?
Many times the opportunity to receive critical claims and performance reporting from carriers who provide Valuation Protection is lost. UNIRISC leverages advanced systems to gather, track and report on several key measurements related to Claims and Carrier Performance. Acting as a completely objective party, UNIRISC assists clients in better understanding the nature of claims and why they occur, as well as a complete performance review of the household goods carriers.
What is the cost?
Lastly, companies who receive Valuation Protection from transportation companies are often led to believe that it comes at no cost. The reality is that there is a cost for transportation companies to provide their Valuation Protection as well as a cost associated with managing the claims process. By removing these costs from the equation, companies are able to negotiate more favorable terms with their transportation provider.
When considering the facts above, it is no wonder many organizations are restructuring their relationships with their respective transportation providers. In so doing, they are allowing transportation companies to do what they do best, and accessing broader, more cost effective professional insurance and claims management services. In the end costs are reduced and the transferee/assignee experience is dramatically enhanced.
Here are some additional resources to help you learn more about the differences between valuation and insurance: